Igniting the Future of
Entrepreneurship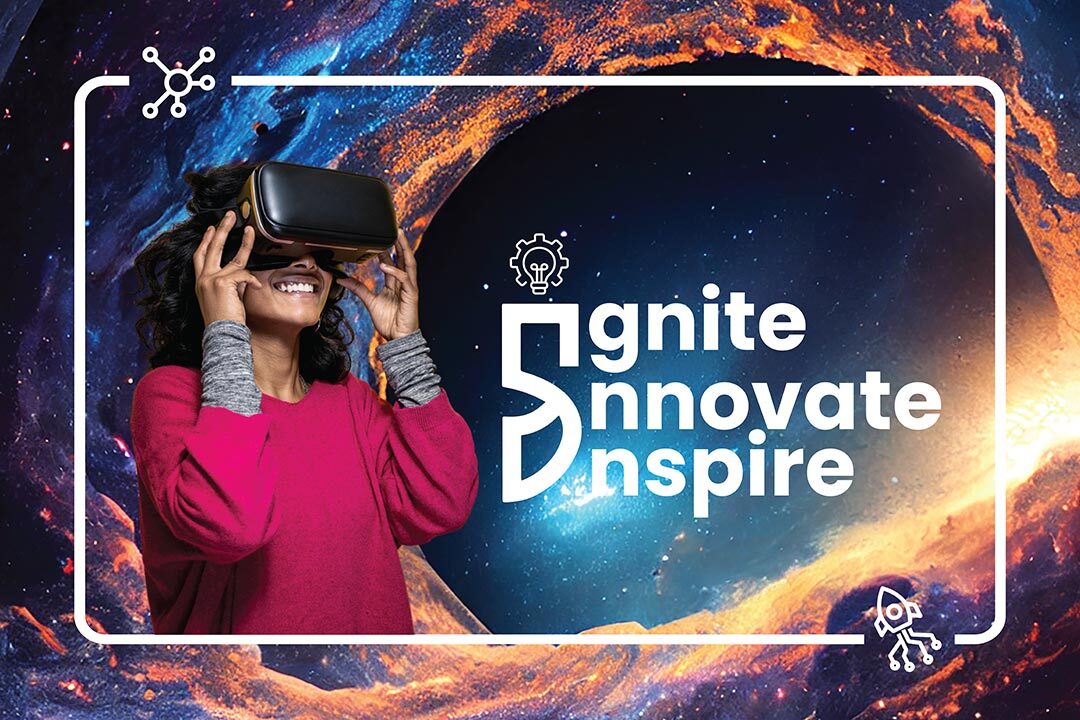 Aspire is a pioneering startup program of the India Mobile Congress, striving to create an ethos of innovation and accelerate growth.
As an enriching and engaging ecosystem for budding entrepreneurs, Aspire is committed to fostering connections between startups, investors, and established businesses with an aim to catalyze fresh entrepreneurial initiatives and collaborations. With an anticipated lineup of 1,000 startups showcasing their cutting-edge digital and tech solutions, it seeks to be the ultimate platform to secure investments and funding. It will also boast various multifaceted zones designed to bridge the gap between startups, investors, and industry leaders.
Investor zone
A dynamic hub fostering connections and deal-making between investors and startups.
Exhibition zone
A showcase of trailblazing startups poised to reshape the industry's future.
Pitching zone
A zone where startups unveil their innovations, unlocking new markets and potential partnerships.
Workshop zone
An educational hub where startups refine their skills and absorb insights from industry gurus.
Mentoring zone
Informative 1:1 sessions by dedicated mentors, curated to empower aspiring entrepreneurs with invaluable insights, strategies, and support to help them thrive in the dynamic business world.
Networking zone
A vibrant space designed to catalyze and facilitate meaningful connections and opportunities among event delegates.
Principal Partner
Brought to you by Partner
Powered By Partner
Enabled By Partner
Foundation Partner
Foundation Partner
Foundation Partner
India Connect Partner
Platinum Theme Partner
Platinum Theme Partner
Platinum Theme Partner
Social Media Partner
Enterprise Reinvention Partner
Technology Partner
Conference Partner
Award Partner
Aspire Partner
Infrastructure Partner
Aspire Partner
Aspire Partner
Lanyard & Delegate Kit Partner
Cybersecurity Partner
Cybersecurity Partner
Hybrid Cloud & Automation Partner
Registration Partner
Gold Partner
Gold Partner
Gold Partner
Gold Partner
Gold Partner
Gold Partner
Gold Partner
Gold Partner
Gold Partner
Silver Partner
Silver Partner
Silver Partner
Silver Partner
Silver Partner
Silver Partner
Silver Partner
Silver Partner
Silver Partner
Silver Partner
Silver Partner
Silver Partner
GIS Partner
Innovation Partner
Session Partner
Session Partner
Session Partner
Session Partner
Session Partner
Session Partner
Session Partner
Session Partner
Session Partner
Session Partner
Session Partner
Session Partner
Session Partner
Knowledge Partner
Academic Partner
Skilling Partner
Digital Infrastructure Partner
ESDM Partner
Electronics Manufacturing Partner
WiFi Partner
Bharat Pavilion Partner
Communications Partner
Digital Inclusion Partner
Digital Marketing Partner
Event Partner
Hospitality Partner
Experiential Marketing Partner
Event Tech Partner
Content Partner